Kristi Fowler has faced life's most difficult tragedies and come away better. It started with a fire that ravaged her family and was followed by a tragic car accident that left her on the brink of paralyzation, derailing a future volleyball career.  Kristi has seen some of the worst life has to offer and come out on top.
Finding her way through the unthinkable helped propel her to attain dual Master's degrees that could aid in coaching people to "move" through the various challenges life offers. She has seen hundreds of clients as a licensed therapist, guiding people in multiple states to a new and better way of living.  And now as a life coach and speaker, she continues to do the same, bringing about amazing results in those with whom she works.  Because of her vast knowledge and first-hand real-life experience, Kristi knows how to relate to others and bring a message "home" to meet people right where they are.
Just as she overcame difficult odds and circumstances that launched her into a better life, Kristi can achieve the same results with you!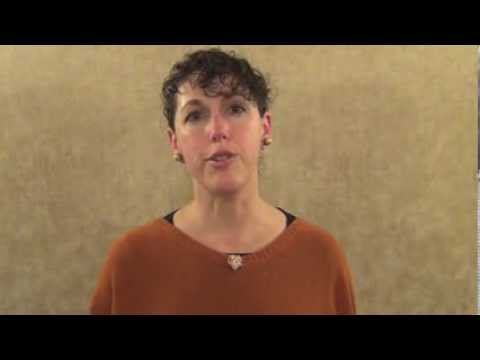 Kristi's passion is to equip and encourage busy women to move easily to the next level of their life and dreams.
– Connect with her on Facebook here for her tips & inspirations.
– View her coaching packages that will empower, encourage and equip you… click here.
– Enjoy Kristi's free downloadable ebook here or purchase her book here.
– To book Kristi as a speaker for your group or conference click here.
 ***This is not therapy, counseling or a form of psychotherapy and Kristi Fowler does not operate as a counselor or therapist. This is strictly coaching and consulting on how to help you reach your goals and create the life you love.***
"Kristi Fowler exceeds any expectation I could have had. I found her to be insightful, knowledgeable, compassionate and thorough, and I would recommend her to assist in current challenges or life time challenges you may be facing. Kristi went above and beyond what I was looking for…" — Monica Matthews
"Kristi is a terrific speaker and leader. She is a real person who understands real issues. She has a wonderful demeanor in front of a group and is immediately attractive to her audience. I unequivocally recommend her to your group and would be shocked if you did not become raving fans once you've experienced her in action."  — Timothy Bartz, CEO, Anderson ZurMuehlen & Co.
"Kristi impacted my life and thinking many times over. She is articulate, warm, relatable – a very engaging and interesting speaker. The words she shared still bring meaning and challenge to my life." – Joanne Lowe, Pasadena Nazarene Church
"When I hear her speak, I just sit back and am stunned on how she cuts straight to the very thing I am thinking and calls me on it.  She does it with humor, honesty and a depth of compassion I don't come across very often. She has motivated me in ways I never thought I could be…" — Lindsey Westburg, Boys & Girls Club of Magic Valley
"Kristi Fowler is one of the best and most knowledgeable marriage and family therapists in the country. She is articulate, intuitive and I am always astounded by her high level of professionalism. Whether she is serving as a therapist, a television personality or as an author she is the real deal – Hands down." — Nick Kosir, Host of "Rise & Shine" and TV's "Rapping Weatherman"
"We all face tragedy in some form in our lives and this book gives a healthy way to explore it. From the standpoint of a fiction writer, I find that this book provides a lot of information that can help the writer to expand on their characters and help them to add some realism when something does occur in their writing. Beyond the fiction writer, people will also take away some of the tools they need to cope with the items that occur in their life as well. Readers will find that Fowler's writing is warm and inviting. Her information is clear and concise and is truly designed to ensure that you get the most out of the book while you are reading it." — Joel Andre, Literary Pursuits
"Kristi's guidance, counseling and friendship during a very difficult time continues to provide my family a deep resource from which we draw regularly. Kristi has an acute ability to listen, learn and provide targeted effective guidance delivered in a friendly comfortable atmosphere. I highly recommend her."  — Kurtis Brown
"I have watched her organize and conduct large and small conferences as both the main speaker and as an acknowledged expert among other professionals. She has MC'd several events that I have personally participated in. She is frequently used as a subject matter expert in public and private media. I have assisted her professionally in her business and have also had her in one of my classes as a student. I consider it an honor to recommend her as an individual whose abilities far surpass her fellow professionals. She is articulate, knowledgeable, and precise while speaking to her audience as individuals. She researches her audience and adapts her presentation accordingly." — Jim Woods, Owner, Intermountain Polygraph Services
"Kristi has been an asset to Phoenix Society's World Burn Congress as a speaker for the Parent Workshop. She has been able to address the many complicated topics related to burn injury and support parents as they navigate their emotional healing. We appreciate Kristi's involvement in our family programs at World Burn Congress and would recomend her as a speaker for other organizations addressing topics related to families healing from traumatic injury." — Amy Clark, Program Director, Phoenix Society for Burn Survivors
"Kristi excels in her ability to interact with others, encourage change, and motivate from within. Kristi's public speaking abilities are unmatched along with her attention to detail and compassion during individual sessions." — Melissa Vitek
"I have heard Kristi Fowler speak on several occasions. Each time I have found her talks to be engaging, challenging, humorous, and I have been left with treasured nuggets that remind me of her talk in the future. Kristi is professional and true to her commitments. She is passionate about people and stirring within them a desire for change. She recognizes that we are each on a life journey and honors each person's journey with a compassionate care that I have not encountered with other speakers of her caliber." — Barb Nelson, Twin Falls Church of the Nazarene